YOU'RE INVITED!
On September 7th & 8th we're convening our community to build a Queer and Trans movement for Economic Justice.
A GATHERING DEDICATED TO TRANS, QUEER, AND GENDER NONCONFORMING FOLX FOR ECONOMIC JUSTICE
We are kicking off our local Chicagoland organizing work! This summit is for every LGBTQ person in Chicagoland who cares about economic justice and their Queer and Trans community. We are celebrating by: bringing together new members and partner organizations to share our organizing, campaign work, and collectively envision what a People of Color centered movement for economic justice could look like led by our Queer and Trans community.
WE BELIEVE BY CENTERING LGBTQ BLACK, BROWN, AND INDIGENOUS LEADERSHIP WE CAN CREATE THE MOVEMENT FOR ECONOMIC JUSTICE WE DESERVE.
Workshops and Resources
The Summit will provide space for organizers to share strategies in a safe, collaborative space that builds power for the larger community.
Workshop topics will include: Worker Rights 101, Mobilizing LGBTQ Underground Economies, Learning from Grassroots Organizing Victories, and Community Healing & Self Care.
Connections
We can only grow stronger by supporting each other's leadership. This will be an inclusive space to connect with LGBTQ folks interested in Economic Justice.
It will be a space to celebrate each other's brilliance and success. Meet old and new people doing powerful work in the world.
Post Summit Events
We're building a space where workers can go to stand up to workplace discrimination and fight for economic justice.
On Saturday join us for happy hour to celebrate the resilience and beauty of community.
And on Sunday join us in demanding the economic justice concerns of LGBTQ Workers be addressed on the Local, State and National level.
SEIU HCIIMK will be hosting this year's Summit
Address: 2229 S. Halsted St. Chicago, IL
SEIU HCIIMK is a labor union dedicated to empowering childcare and healthcare and long term healthcare providers. They aim to organize low income workers in Illinois, Indiana, Missouri and Kansas to lift wages for the working class.
President, The National LGBTQ Workers Center
Commission of Human Relations, City of Chicago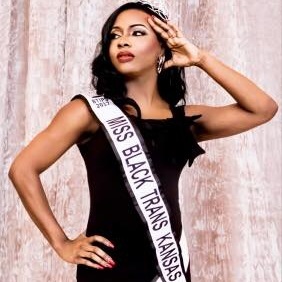 Miss Black Trans Kansas 2017-2018
Saturday, September 7
9am-10am: Breakfast & Registration
10am-11am: Opening Plenary

Organizing 101: Vision Stories

12pm-12:15pm: Break

12:15pm-1:30pm: Worker Power

1:30pm-2:30pm: Lunch

2:30pm-3:30pm: From the Summit to the

Streets - Building LGBTQ

Worker Political Power

3:45pm-5pm: Closing Plenary

Queer Takeover Happy Hour: 6:00pm
Sunday, September 8th
9am-10am: Breakfast & Resource Fair
10am-10:30am: Opening Plenary

10:30am-11:30am: Unions 101, LGBTQ in Politics Panel, Mental Health Space, HIV Screening

11:45am-12:45pm: LGBTQ Paid Time off and Protections, Underground Economies

12:45pm-2pm: Lunch & Resource Fair

2pm-3:30pm: Final Action: Getting Press

4:00pm: Closing
SUMMIT SPONSORS
Special thanks to our generous community partners and Summit Sponsors!
Tier 1: Fierce Funder Level Sponsors
Tier 2: "Down to Ride" Advocate Level Sponsors
Tier 3: QT Mover and Shaker Level Sponsors
HELP US MAKE AN IMPACT
BECOME A MEMBER
ARE YOU READY?
#LGBTQworkers